Can you believe it you guys! The blog turned a big 1 years old yesterday! I celebrated by going to the gym and then making a very, VERY cheesy quiche, it was needless to say – DELICIOUS 🙂 I'm trying my ultimate best to stay away from cakes since I jumped on the I-Need-To-Lose-Weight bandwagon so a quiche seemed like a less destructive path…
Anyway! What is a birthday without presents right? I have something really special planned for you over the next 4 weeks as I'll be having 4 weeks of giveaways! Each giveaway will run from the Monday and will end on the Sunday. Not only will the winner be announced on the following Monday, but a brand new giveaway will be posted too – sounds fun right? To spice it up a bit more, I won't be spilling the beans on what the next giveaway includes until its posted as I'm all about surprises! 🙂
I can however tell you that the prizes are items that I've grown very fond of during the year and they're also posted all over my Instagram account! Good luck trying to figure out which of the 200+ photos are the prizes 🙂
I just wanted to say a huge THANK YOU to each and every single one of my readers for all your support and kind words during my blog journey. It's been a rather bumpy ride but you've all contributed in making it well worth it. These giveaways are a small token of my appreciation and I hope you'll love them just as much as I do!
XOXO
So you asked for makeup as the first giveaway – makeup is what you'll get! Your first giveaway is an awesome LA Girl Cosmetics hamper consisting of:
♥ Nudes Eyeshadow Brick
♥ Smokey Eyeshadow Brick
♥ Blush, Bronze, Highlighter Beauty Brick
♥ Glazed Lip Paint in Babydoll
♥ Matte Pigment Gloss in Fantasy
I was really hoping to have my review up already on the Eyeshadow Beauty Bricks but life has been so busy lately so I'll have to postpone for now. I can tell you that they are totes worth all the hype and rage and you're definitely going to want in on this giveaway!
To enter is really simple – but please complete the Gleam entry form so that I can tally up your entries! Here's what you have to do:
♥ Like What The Blog on Facebook
♥ Follow @WhatTheBlogZA on Twitter
♥ Tweet: #WIN a @lagirlusa hamper with @WhatTheBlogZA #BlogBirthdayGiveaway #Week1 Enter here: http://ow.ly/U605J
♥ Follow WhatTheBlogZA on Instagram
♥ Share this post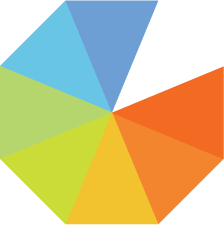 Enter Competition

T & C's:
♥ Open to South African residents
♥ Not all steps are compulsory as not everyone makes use of all social media platforms but the more steps you follow, the more entries you'll have 🙂